How to Snag an Airline Pricing Glitch
Snagging an airline pricing glitch is one of life's small miracles, but not all miracles have to be mysterious. Find out why these glitches happen, why some are honoured while others are not, and how to become the next chosen one.
We've all seen the Ikea commercial where the woman, overwhelmed by the unbelievable low prices, peels out of the store parking lot. She thought she had gotten away with something, a pricing mistake, or perhaps something more - a small win against the corporate system.
The major 2013 pricing glitches by United and Delta have left thousands of customers with a similar victorious feeling. These individuals didn't save on a build-it-yourself coffee table, they got something much larger. These lucky customers won the ultimate pricing glitch lottery.
Recent Notable Pricing Glitches
| Airline | When? | The Glitch | Holy Deal | Honoured? |
| --- | --- | --- | --- | --- |
| United Airlines | 2007 | Missing '0's | $1062 (not $10,620)--Los Angeles to New Zealand in Business Class | Yes |
| United Airlines | July 2012 | Purchased at a Discount, but Full Price Dislayed | $43--New York to Hong Kong | No |
| United Airlines | September 2013 | $0 Fare, Only Charged Taxes & Fees | $10--Washington to Hawaii | Yes |
| United Airlines | October 2013 | MileagePlus Account Tricked into Thinking Customer has Enough Miles for Award | $49--New York to Dublin | No |
| United Airlines | November 2013 | Widerøe Booking Site Drops YQ (fuel surcharge) | $250--New York to Milan | Yes |
| Aer Lingus | 2009 | Fare Mistake | $7--Across Europe in Business Class | No |
| British Airways | 2009 | Tried to Lower Fares by $40 | $550--US to Mumbai | No* |
| American Airlines | 2010 | Dropped a '0' | $1100--US to Australia in First Class | No |
| Korean Airlines | 2011 | Dropped a '0' | $500--US to Seoul | No |
| Delta Airlines | December 2013 | Price Tweak Gone Awry | $7--US to Hawaii | Yes |
*This pricing glitch was only honoured for customers that booked directly through British Airways.
In looking at some of the major glitches over the last few years, one can't help but notice the run of United Airlines pricing mishaps. Could it be their way of giving back? Likely not. Since the airlines merger with Continental and switching from their Apollo reservation system, they have had numerous computer-related incidents--some resulting in unparallelled savings.
But wait! Why do some pricing mishaps leave customers jetsetting to Hawaii for the price of a Happy Meal, while others are quickly dismissed?
Why Some Are Honoured and Others Are Not
Although it's hard to explain the unexplainable--Honey Boo-Boo, flood pants, Disney's Fantasia--I will try to crack the pricing glitch code. Even though the rules followed by airlines post-mishap are ambiguous, there is a slight method to the madness.
Computer Glitch vs. Human Manipulation
This past October, those in-the-know flocked to United Airlines to have their stab at snagging the glitch of a lifetime. This computer mistake involved setting up a MileagePlus award account, opening two seperate tabs, and tricking the system into thinking you had enough miles for a reward flight. This trick allowed customers to snag flights for virtually nothing. How does $49 from New York to Dublin sound?
Well, from United's standpoint this didn't sound too good. Unlike the airline's massive September pricing mishap which left thousands of passengers scooping up $0 fares, this glitch did not go off without a hitch. The airline refused to honour it, saying that their customers were intentionally scamming the system. Can't really argue with that.
Can it Pass for the Old "Customer Should Have Known"?
A more subjective and downright annoying explanation for not accepting glitch fares happens more often than not. This one goes something like, "too good to be true" and "customers should know better."
In 2009 when Irish carrier Aer Lingus published outrageously low $7 Business Class fares, hundreds swooped them up. Soon after, the airline cancelled the tickets reporting that customers would have known that "something was up."
Similarly, British Airways accidentally released a fare for $40 plus taxes and fees from Chicago to Mumbai. The fare rang in at approximately $550. However, the deal didn't last long as the airline cancelled the tickets of most passengers. British Airways, stated that the fares were clearly a mistake, and that "anybody who knew anything about travel knew it was totally out of whack."
Although a $7 fare would raise some eyebrows in Europe, a $550 seat could be passed as legitimate. It seems as though "customers should have known better" can become an easy scapegoat for an airline's mistake.
Fear of the US Transportation Department
The US Transportation Department is an organization that you don't want to mess with. For airlines, a violation of 'The Department's' rules and regulations can mean serious fines or even permanent grounding.
The Department prohibits false advertising and "post-purchase price increases", stating that all airlines must honour any mistake fare offered, or face hefty fines. Without surpise, many airlines try and weasel their way out of this. These cases generally end up in court or are resolved with an alternative settlement.
The same British Airways fare glitch that left customers with cancelled tickets to India ended up going through to the US Transportation Department. British Airways negotiated a deal with 'The Department' to reimburse any flight, hotel, or car cancellation expenses that a customer may have incurred after making the reservation. In addition, BA offered customers a $300 voucher toward a flight to India (if used in the following 2 months).
Since the US Transportation Department's recent crack down on false advertising, more airlines are opting to honour mispriced tickets. Without a doubt, the threat of facing 'The Department' played a role in United's decision to honour its $0 September fares, and Delta's generous Boxing Day glitch.
Angry Customers Are Scary
Put simply, airlines don't want to make their customers angry. Angry is bad for business. On top of that, no airline wants to get sued by their own enraged customers.
When an airline is deciding whether or not to honour a glitch, they must take into account customer satisfaction alongside potential lawsuits, and measure it against their overall finacial hit. In some cases, the airlines claim that they cannot afford to honour the mistake fares, and would rather risk it in court and with their customers.
However, the opposite could be true for Delta and United Airlines. Perhaps they couldn't afford the unavoidable lawsuits, the wrath from 'The Department', and the burning hate from their customers.
How to Snag a Pricing Glitch
Although pure, unadulterated luck certainly plays a factor, there are other ways to increase your chances of becoming one of the "chosen ones." I for one have been green with envy reading taunting updates like "$163 RT to Honolulu Business Class", or "$220 RT to Oslo" on my Facebook newsfeed.
The craziest part: they are always from the same select people, snagging time and time again. How are they doing it?
Sign-up to Flyertalk - Almost every pricing glitch is leaked on the Flyertalk forum first. The Mileage Run Discussion thread is where a lot of these leaks happen.
Join Other Deal Forums - Other "deal" forums often catch these mishaps early on in their exposure. Forums like Fat Wallet, Slickdeals, and MilePoint are great for staying in the know.
Get Email Alerts - Websites like Airfarewatchdog or Farecompare will send email alerts when a flight you are interested in drops in price--sometimes catching the major glitches in time.
Creep Social Media - With the most recent Delta glitch (which lasted 2 hours), a lot of customers found out about it via Twitter and Facebook. If an airline is trending, take notice!
Become a Secret Society Member (Not Kidding) - If catching glitches is not just child's play to you, secret groups do exist to screen for irregularities. You'll have to pull your own weight, but if you can manage to get an invite into one of these exclusive clubs, you'll never miss out.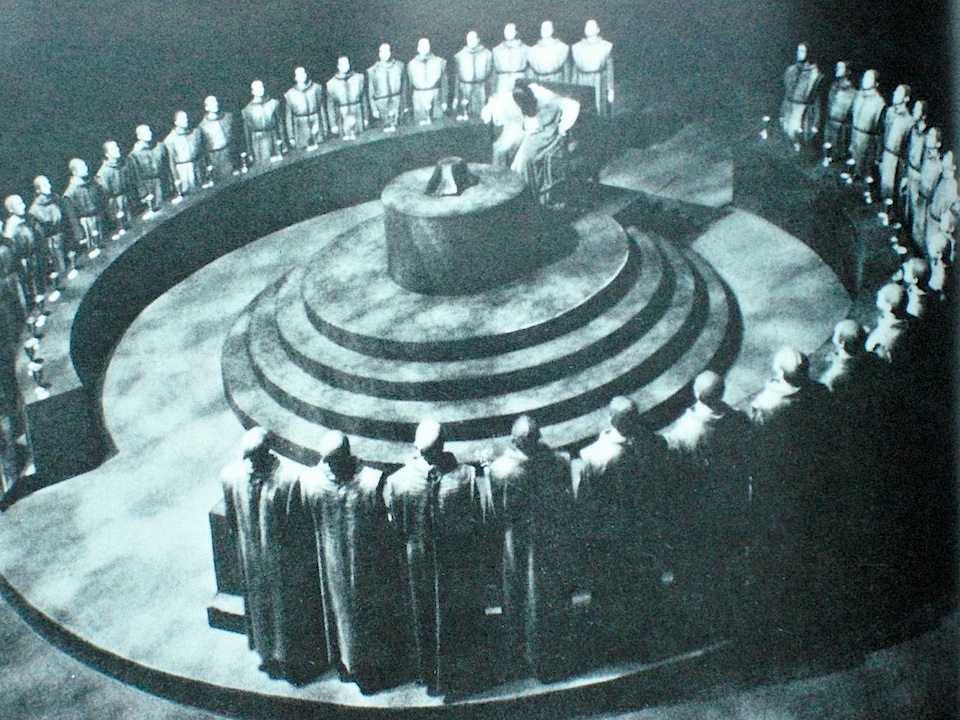 A Glitchy Controversy: The Widerøe Story
Widerøe is Norway's largest regional airline and a member of the SAS group of carriers. In addition to these carriers, Widerøe's website also handles international bookings with United Airlines.
For 10 long hours on November 23, Widerøe published fares that did not include the fuel surcharge (YQ). This resulted in huge discounts for international flights. Once again United Airlines was stuck with another unwelcomed seat sale to honour.
Best deal: Round-trip flights from New York to Milan for $130.
With its lengthy air time, the glitch became an opportune moment for thousands to grab a flight sans YQ. As stated on Forbes, Flyertalk, and Autolash, this also became a lucrative day of commission for Widerøe--who's transaction processor, Amadeus, would be named the source of the pricing error.
Here's where things get juicy: Autolash and members of Flyertalk argue that the glitch was intentionally leaked by a Widerøe employee in order to capitalize on Amadeus' mistake. Even Forbes adds that Widerøe was "at one point even adding servers to keep up with the load [of traffic]" to the website.
The argument in a nutshell: In the 10 hours the glitch was live, Widerøe had to have known about it and didn't make any attempt to stop it. Therefore, they must have been in on it.
"Hey Mr. President, I've Got a Couple Questions..."
I thought this whole thing sounded a bit fishy (Nordic Salmon kind of fishy), and I wanted answers. I decided to go to the source itself, Widerøe.
In a brief communication with Widerøe's PR President, Richard Kongsteien, he explained that "Widerøe did not know about the glitch, and did not add additional servers to keep up traffic." He claims that all that was done, was a restart of the server in an attempt to fix whatever issue was slowing down the site. Kongstein continues, "we later realized that this [issue] was due to heavy traffic on our server and not caused by errors."
The PR President states that the "glitch was not leaked by any employee in Widerøe." However, he reveals that the Flyertalk leaker was in fact an associate of Widerøe--a contracted American IT consultant. Kongsteien explains, "He knows IT, not pricing, so he was under the impression that this was a bargain campaign from UA [United Airlines], and not an error."
According to the popular pricing glitch scapegoat, this IT consultant would certainly fall under the "should have known something was up" category. Could a member of Flyertalk, and a consultant for an airline really think 90% off was just a "bargain campaign"?
Whether or not Widerøe knows more than they are letting on is for you to decide. All I know is that Widerøe's IT consultant leaker made a lot of customers happy; well, and that I'd love to add him to Facebook. I'm always down for an overshare, even when United isn't.
The Pricing Glitch Sitch
Although airline pricing mistakes are never a sure bet, they certainly add some sex appeal to the whole industry. These glitches are wild, unpredictable, and almost always leave someone feeling 'used.'
Whether or not you choose to actively pursue the next major glitch, a future unplanned seat sale is inevitable. But don't sit around waiting for the next pricing glitch. If it's out there, our experts know about it - so create your trip today.
Flightfox is a new breed of corporate travel manager. We combine technology with human expertise to help your team travel better than ever for less.
Get Started!